1. Overview
Cavernous malformations are collections of small blood vessels (capillaries) in the brain that are enlarged and irregular in structure. It consists of irregular thick and thin-walled vascular tissues located within the brain but lacking intervening neural tissue, large feeding arteries, or large draining veins. Usually 1–5 cm in size. It occurs rarely in the spinal cord. Lesions may arise de novo, and may grow, shrink, or remain unchanged with time.
CCMs may leak blood, leading to bleeding in the brain or spinal cord (hemorrhage). Brain or spinal hemorrhages can generate a wide range of neurological symptoms, depending on its location.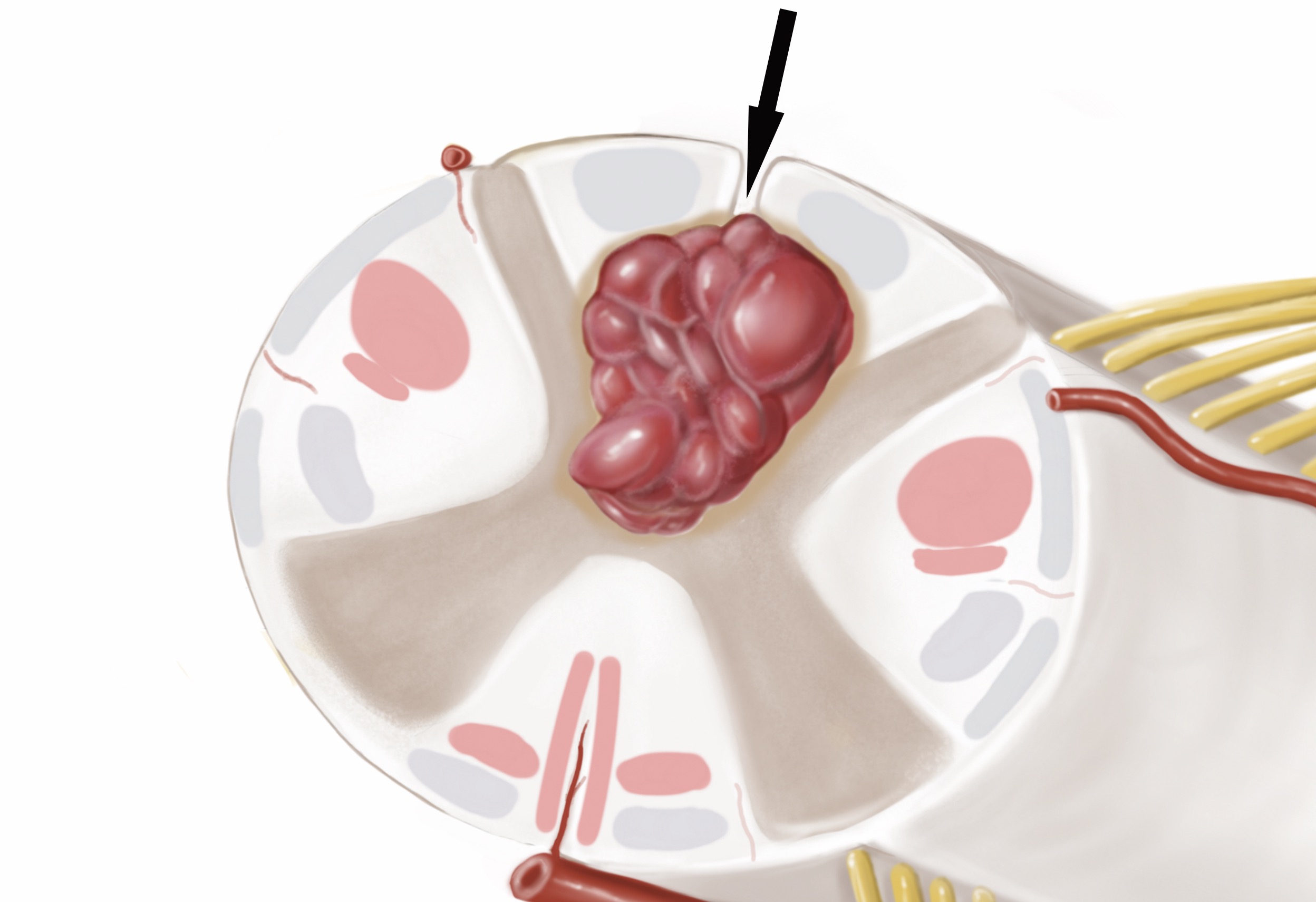 2. Presentation
◆ Seizures: seizures are waves of abnormal electrical activity in the brain. They can make you pass out, or move or behave strangely.
◆Symptoms of hemorrhage(25%, usually intraparenchymal), headaches, passing out, nausea and vomiting and a stiff neck.
◆Focal neurologic deficit like weakness of the entire left or right side of the body(hemiparesis), difficulty remembering words to losing the ability to speak or read(aphasia).
3. Evaluation
◆ Brain MRI is specific for detecting brain cavernous malformations
◆ Catheter angiography is not recommended for CCM, but it could be used to exclude other diseases like an arteriovenous malformation.
4. Treatment Options
The surgical treatment for CM is surgery. Whether and when to have a surgery needs comprehensive consideration. Normally, accessible lesions with focal deficit or symptomatic hemorrhage or seizures requires surgical removal. Less accessible lesions that repeatedly bleed with progressive neurologic deterioration may be considered for excision, even in delicate regions such as the brainstem or spinal cord.